ABOUT US 
Madrid Original® was founded in 2006 by Pilar Berrozpe and David Ruiz to provide original private tours.
Our approach focuses in one word: Original. For us, original means essential, authentic, and different.
Thus our visits are based on history not on legends, with answers to your questions, but told like a tale with a plot and suspense, so that you like them and never forget them.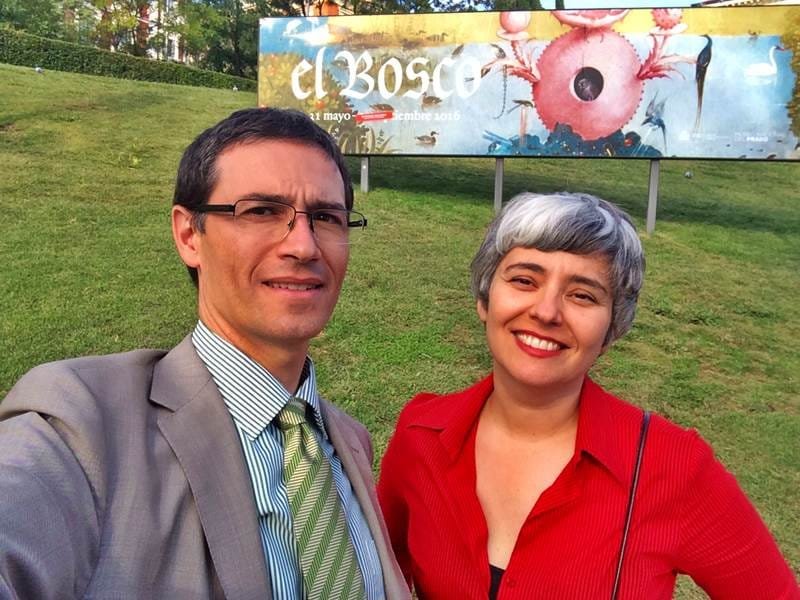 OUR TEAM
We both believe -as Art Historians (graduate at Universidad Autónoma de Madrid)-, as well as our team members, that every tour requires a balance between a deep knowledge and a pleasant storytelling. Our engagement is to offer you the most adequate profile for your visit
our resources
Technology is also a part of our resources: we use our own audio equipment, carefully sterilized, so that the visitor can comfortably listen to the explanations.
And, using different formats of electronic devices, we have been pioneers in Madrid using audiovisual contents in the visits that required it.

CONTACT US
Madrid Original®
C/ Juan Bravo 3-A
28006 Madrid
Tel: (+34) 91 521 04 49
Mobile: (+34) 616 659 604
Fax: (+34) 91 141 26 26
Exploring Madrid: How can we help you?